This article or section is a stub. You can help by expanding it.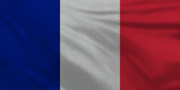 Vichy France is one of the Axis nations of World War Two.
When France formally surrendered to Germany and Italy in June 1940, it and its overseas territories were split to those who sided with the Allies as Free France, and those who were loyal to the Axis power as Vichy France.
The majority of French colonies were originally under Vichy France, but they were lost one after another to the Allies. By 1943, all of the colonies, except for Indochina, had joined the Free French cause.
In Battlegroup42 the Vichy French fought in four maps, facing United States, United Kingdom, Australia, and Japan.
Ad blocker interference detected!
Wikia is a free-to-use site that makes money from advertising. We have a modified experience for viewers using ad blockers

Wikia is not accessible if you've made further modifications. Remove the custom ad blocker rule(s) and the page will load as expected.